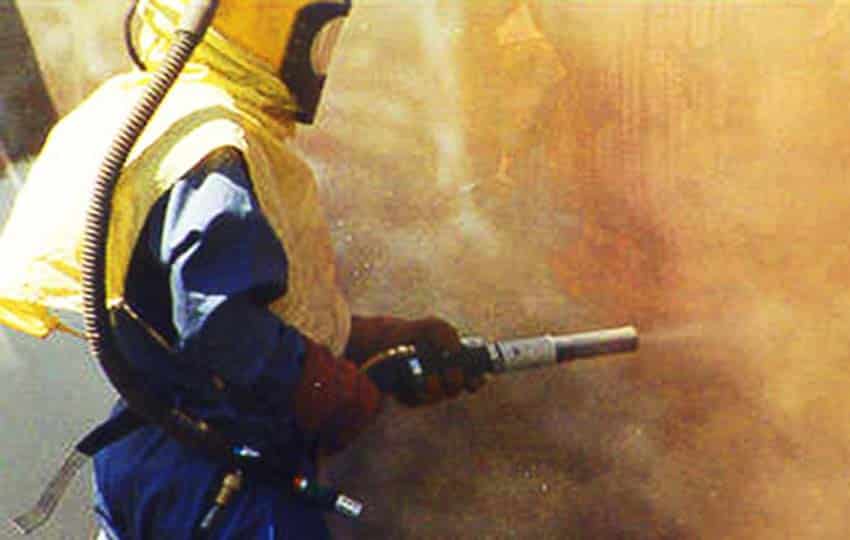 Scope Of Work
Abrasive Blasting
Project Detail
Elements Surrounding Abrasive Blasting that You Should Know
Abrasive blasting is a technique, which utilizes pressurized water or air to propel abrasive media against a surface material. The essence for this type of blasting is to remove different types of contamination, impurities, corrosion and coatings from the respective surfaces. This is a standard method used by professional painting contractors in a wide range of industrial, commercial and residential painting applications. In some instances, it may be referred to as media blasting, grit blasting or sandblasting.
Abrasive blasting is fundamental in painting and related elements since it plays a critical role in determining the desirable results. Professional contractors such as Factory Painting USA uses this technique to smoothen relatively rough surfaces as well as making uneven surfaces smooth depending on your demands. It also comes in handy in shaping the surface, removing contaminants from the surface material such as impurities, residue and rust among others. And most importantly, you can use this procedure to prepare or clean a surface awaiting painting as well as a finished surface. The type of abrasive media used determines the ultimate blasted surface. It could be smooth, angled, or in some instances dimpled profile.
Professional contractors often use a wide range of abrasive media in this type of blasting process. Even so, the specific blast media to use will, of course, depend on the precise effect you'd want to achieve. These tools come in a variety of aspects in terms of density, shape, size and hardness. It is imperative always to match the right type of blasting media to both the task at hand and the delivery method. Some of the common types of abrasive media used in different applications include steel grit, glass beads, garnet, silicon carbide, plastic grit, copper slag, dry ice and cut wire among many more.
Abrasive blasting is typically composed of three elements to an abrasive blast system. These include; abrasive container, propelling device and blasting nozzle. In many circumstances, compressed air often propels the media at the blasted surface. In blast cabinet, the media may be recycled or reclaimed until it is all used up. However, in outdoor blasting, the used media may as well be recycled or disposed of. At Factory Painting USA, we use different types of abrasive blasting methods depending on the demands and suitability of the project. Some of these methods include bead blasting, shot blasting, wheel blasting and wet blasting. We also use dry-ice blasting, soda blasting and micro blasting, among others.
Generally, abrasive blasting stands out as one of the best procedures for cleaning and surface preparation. However, you ought to understand that different surfaces, whether in industrial or commercial applications, require other methods of media blasting. The most imperative aspect, in this case, is making sure you hire or seek service of a professional contractor. Abrasive blasting is quite intensive and requires the intervention of an expert. At Factory Painting USA we offer quality abrasive blasting methods irrespective of the nature of your surface. Talk to us on the phone or drop us an email, we'll be happy to engage you and offer quality service.